Thank you so much to Natalie from Teen Literati for nominating me for the "Mystery Blogger Award"! Check her out, she has amazing content😊😍 She's also an awesome person and one of the first people I met in the bookblogging community!❤️
"The Mystery Blogger Award is an award for amazing bloggers with ingenious posts. Their blog not only captivates; it inspires and motivates. They are one of the best out there, and they deserve every recognition they get. This award is also for bloggers who find fun and inspiration in blogging, and they do it with so much love and passion."
The Mystery Blogger Award was created by Maggie at okotoenigmasblog
Rules:
1. Put the award logo on your blog.
2. List the rules.
3. Thank whoever nominated you and include a link to their blog.
4. Mention the creator of the award and provide a link to their blog as well.
5. Tell your readers three things about yourself.
6. Nominate 10-20 people.
7. Notify your nominees.
8. Ask your nominees any five questions of your choice, specifying one weird/funny question.
9. Share a link to your best post(s).
Ok here goes!
Three things about me:
I'm a Hufflepuff😊
I can't wait to have a pet, any pet.
I can wiggle my ears! (honestly my proudest talent)
Natalie's Questions:

What's a book you swear everyone needs to read at least once?

Omg this question is hard. I have a list of recommendations depending on the genre, the person's mood and age, and probably even the number of dogs the person owns. But for now, I'm going to say: Walk Two Moons by Sharon Creech.
This book is about a road trip adventure and solving a mystery, but it's also about loss of life, regret, and family. SO GOOD. Every time I've read this, I've cried. It's categorized into middle-grade, but no matter what age you are, it'll speak to you. 
If you could choose any fictional character to have as your own love interest irl, who would it be and why?
Look I'm going to have to say Lord Voldemort BECAUSE HONESTLY WHAT A WILD TIME THAT WOULD BE. So either him or Cricket Bell from Lola and the Boy Next Door.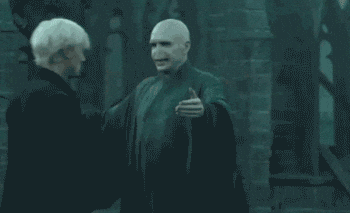 What's your favorite book-to-movie adaptation?
Crazy Rich Asians.
Ok, I know it's not even out yet, but it's the first Hollywood romantic comedy led by an Asian cast! That already makes it my favorite😊 ALSO, ICONIC CAST: Constance Wu, Awkwafina, Harry Shum Jr., Ken Jeong, Sonoya Mizuno, and Michelle Yeoh, just to name a few.
Crazy Rich Asians is also one of my favorite books – it's hillarious and super fun. Movie is out in August; the trailer was released today!
Is there a book that struck a chord with you? What was it and how?
The House of the Spirits by Isabelle Allende. This was my high school summer reading, and it also quickly became my summer romance LOL I freaking love this book.
It follows a Latin American family's love interests, political powers, cultural identities, and general history across multiple generations. It's magical, and not just because Allende weaves in magical realism. Also, this book has the best character development of any book I've ever read.
p.s. Jane the Virgin (one of my fav tv shows!) just had an episode GUEST-STARRING ISABELLE ALLENDE! S4.ep8.
If you had to burn your entire book collection and could only save three, what would they be?
My kindle😉
But really, I would save these three, for sentimental reasons:
Are You My Mother? The first book I fell in love with and recited religiously when I was three, according to my mother❤️
Harry Potter and the Goblet of Fire. This was reread so many times, it literally fell apart and half the book is missing. But keeping the half that remains for the good memories😊
Junie B. Jones and the Mushy Gushy Valentime. My sister dropped this in the toilet when we were young so the book is still wrinkly and it makes me laugh every time I see it. Love you sis 😽😂
Ok! I tag:
Tiffany from Read by Tiffany
Erin from Undercover Binge Reader
Maggie from The Caramel Files
Kate from The Backwards Bookshelf
Cara from The Little Miss Bookwork
Check them out! 😍
Myquestions:
You can only read three books for the rest of your life. Which ones do you choose?
You're stuck on a desert island. Which character do you bring with you?
Who's your favorite fictional villain?
What magic creature would you have as a pet?
If you could live in ANY fictional world, which would it be?
Can't wait to see your responses! ❤️